The Latest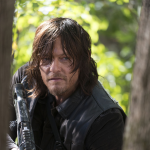 Joe "JC" Coin
3 months ago
What do you think will happen in Ozarks fourth season if it will ever come? I think that Darlene, The Langmores and the Kansas City Mob will join forces to defeat the Byrdes and Navarro Cartel. They will most likely lose and be killed, except for The Langmores. I have feeling that they will survive it all and maybe switch sides. There's also a big chance that The FBI will join the war between the Lagunez cartel and the Navarro cartel. How that exactly end is unclear to me. Lastly there're many crazy theories on the internet about Ben still being alive, Jonah joining Darlene and the Langmores in the war against The Byrdes and the Navarro Cartel. And lastly there's a theory that Erin Pierce, her brother and father will all be killed by the Navarro cartel, because they know to much. Some even think it will be the last season. What do you think will happen in season 4? Which of these theories do you think will turn out to be true? Are you excited for season 4? Tell me all the comments below.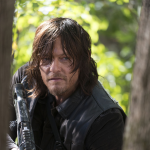 Joe "JC" Coin
3 months ago
Would it be a idea to add a list of all deaths that happened in the entire Ozark series to the wiki? This also includes adding that list per episode. Which means every episode page has there own list of the deaths that happened in that episode. Tell me the comments if you like the idea.

Joa120930
3 months ago

Cherisepaton
4 months ago
I am so upset with the end of this season, I have been crying since episode 8... ☹️☹️☹️
Ikee3937
4 months ago
About Ozark
Jason Bateman as Marty Byrde, a financial planner who relocates his family from Chicago to a summer resort community in the Ozarks. With wife Wendy and their two kids in tow, Marty is on the move after a money-laundering scheme goes wrong, forcing him to pay off a substantial debt to a Mexican drug lord in order to keep his family safe. While the Byrdes' fate hangs in the balance, the dire circumstances force the fractured family to reconnect.

JoeBChill
4 months ago
This wiki has alot of catching up to do lol